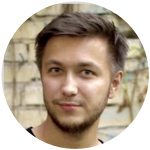 Alex Ivanov
Founder, co-author of Team Canvas
Alex is a strategic designer, prototyper and facilitator with 8 years experience in digital and service design. He is IDEO alum and Hyper Island graduate. He helped to launch 50+ websites, mobile apps and ad campaigns in various teams, building hands-on knowledge of group development. He mentors startups and gives workshops on design thinking and teamwork design.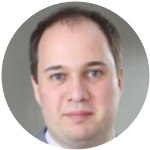 Mitya Voloshchuk
Collaborator, co-author of Team Canvas
Mitya is a human capital consultant with 10 years experience in leadership development, personality assessment and team coaching. He is MBA Candidate at Berkeley Haas School of Business, specializing in organization development. Mitya helps startup teams to get from zero to flow.

Quality
We aim at delivering quality, whatever we do. Although quality is one of those things that are extremely hard to define, we as humans usually sense it right away. For us, quality is dynamic and iterative.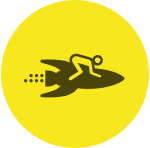 Bias Towards Action
We like to dream, but we like to do things even more. Whatever we imagine, we build and test with people who might benefit from it, and learn from them.

Understanding Change
Embracing ambiguity and being totally fine with change is the only way to keep something constant. That is, to keep the process of change through continuous improvement.

Openness
Openness leads to openness and creates opportunity to do things together through mutual trust and understanding. We tend to be open about what we do, why we do it and how you can use it for your benefit.

Organic Growth
Whatever we do, we realize we are eventually in a business of growth. We grow companies, we grow people, we grow ourselves. The best type of growth is organic: for us, it's about gardening, not architecture.
Co-Creation
Whenever possible, we bring others to join us in our quests. Network of bright and open minds can do so much more than one brain alone. We design teamwork to foster great collaborations.
Good idea, let's get in touch! Email Alex at hello

theteamcanvas.com or mention @helloalexivanov on Twitter.
Follow @theteamcanvas on Twitter and Slideshare for the updates.
Photo credit & thanks: Ross Sokolovsky.